¿Sabias que Estados Unidos es el país norteamericano que posee la población de gatos más numerosa? Ni más ni menos que 76,5 millones de ARISTOGATOS.
El Día Nacional del Gato, celebrado el pasado 29 de octubre cuenta con el apoyo de la American Society for the Prevention of cruelty to animals, una organización sin ánimo de lucro en Nueva York dedicada a combatir la crueldad ejercida sobre animales desde 1886. Sus organizadores, muy activos en las redes sociales, defienden la adopción, como forma de reducir la excesiva cantidad de gatos de los refugios, la esterilización y la castración, como solución para acabar con la superpoblación y el sufrimiento que genera en los felinos, y la tendencia responsable.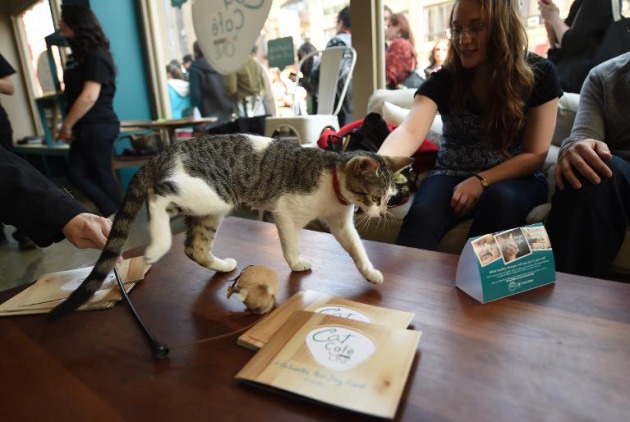 Caboodle Ranch era la ciudad americana de los gatos, situada en Lee, Florida. Se trataba de una zona canina con casitas, Walmarts, ayuntamientos, Starbucks y demás edificios en miniatura, preparados por y para los gatos. Hace poco se descubrió que su fundador Craig Grant no estaba siendo del todo honesto con los cuidados de los felinos. Actualmente, y tras una investigación policial, los gatos están siendo tratados en clínicas veterinarias y en pleno proceso de adopción.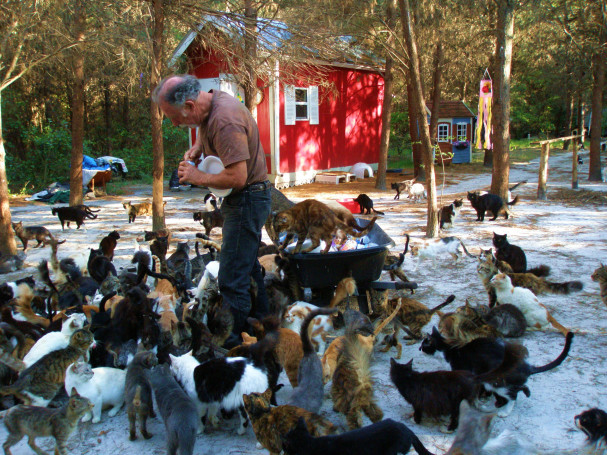 WorldAtlas ha publicado datos que muestran los países donde más gatos viven y los que existen por cada ciudadano. Estados Unidos es con diferencia el país con la población de gatos más alta, 1 de cada 3 hogares tiene gato, y si tenemos en cuenta la población de humanos del país, el número equivale a una cuarta parte de la población estadounidense o lo que es lo mismo, a un 25% del censo.
Si miramos la cantidad de gatos que hay por cada mil habitantes, el orden de los países cambia aunque Estados Unidos se mantiene como el país con más mininos por habitante (237 por cada 1000).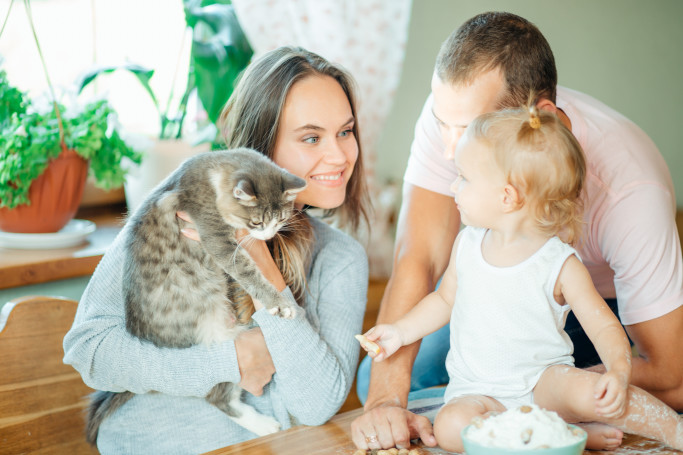 Gerardo Pérez Camargo, veterinario y uno de los mayores expertos en comportamiento animal trabaja desde hace más de 11 años en St. Louis (Estados Unidos) en la sede Central de Nestlé Purina. Asegura que los gatos son «la mascota del futuro», ya que encajan en los nuevos modelos sociales, es decir que se adaptan a casas más pequeñas, son más independientes. También está totalmente convencido -en EE.UU es tendencia- sobre los beneficios de la presencia de las mascotas en la oficina.
Si comparamos estadísticas vemos que en EEUU el número de mascotas en relación al número de población humana es mucho mayor que en nuestro país. En EEUU casi hay 1 perro o gato por cada dos personas, mientras que en España es alrededor de 1 perro o gato por cada cuatro personas. En España, la importancia del gato es bastante reseñable, ya que es la segunda mascota más popular. Según un estudio de la Asociación Madrileña de Veterinarios Animales de Compañía (AMVAT) en España hay 20 millones de mascotas, es decir el 40% de los hogares españoles tiene una mascota. De estos, 2.265.000 son gatos, población únicamente superada por los perros (5.147.000).
Y tu cuéntanos ¿Eres de los que tiene uno o más ARISTOGATOS en la familia?